In the digital era, social media have gained widespread popularity and become an important element of human culture. These platforms constitute a modern town square – a space for public discourse, where information and ideas flow rapidly. This article discusses the point where social media, as arenas for social and cultural conflict, intersect with strategic campaigns for cognitive impact, by examining the Korean pop community – also known as K-Pop – which connects people based on a musical genre and creates a cultural identity beyond geographic, religious, and ethnic boundaries.
 In the digital era, social media have gained widespread popularity and become an important component of human culture. This article discusses the intersection between social media, as an arena for social and cultural conflict, and strategic campaigns waged for cognitive impact. The article is a collaboration with Next Dim company, which identified this phenomenon during and after Operation Guardian of the Walls (May 2021) and was formulated with Next Dim team members, led by Javier Shocron, Elhanan Bazar, and Yarin Aharon.
Full disclosure: This article is the product of collaborative research with a commercial entity.
A Dispersed Digital Tribe
Cultural connectivity means connections between people on the basis of a cultural common denominator; social media can enhance this connectivity. The K-Pop community is a global community linking people on the basis of a Korean musical genre, and creates a cultural identity independent of geographic boundaries, ethnic identity, or religious faith. The K-Pop community is estimated to include dozens of millions of users.
A study published in 2019 in a Manila University journal shows that K-Pop culture demonstrates a number of characteristics that define it in terms of a tribe in the digital era – a dispersed digital tribe:
Digital intimacy: blurred boundaries between private and public space, allowing direct communication between fans and artists, while creating a supportive community for sharing personal experiences.
Non-social sociability: Mode of organization that is not established but creates social cohesion deriving from collective experiences of members in a group within which emotions can be shared.
Transnational locality: Belonging to a multicultural, ethnically diverse group that transcends geographic boundaries. The community promotes unifying contents, while adapting them to local (geographic) characteristics in a manner that gives personal expression to sub-groups within the community.
Organizing without an organization: Activity is based on virality of content and promoted in accordance with the aims of the overall group and the band; the group presents activism as a way of life.
Dispersed digital tribalism has a pronounced advantage in its ability to enlist a community for effective implementation of digital campaigns. The K-Pop community invests significantly in promoting popular artists and bands through digital exposure and promotion of sales and income.
As an example of effective community network action, in the framework of a music prize ceremony in 2018, a K-Pop community known as the BTS ARMY promoted a campaign that included hashtags, bots, and the creation of multiple user accounts; its messages were seen 272 million times by 121 million users. The band did in fact win the prize for Top Social Artist. There are also negative aspects: K-Pop fans digitally confronted fan communities of other artists and bands, such as Justin Bieber fans and Miley Cyrus fans (using the hashtag #RIPMileyCyrus).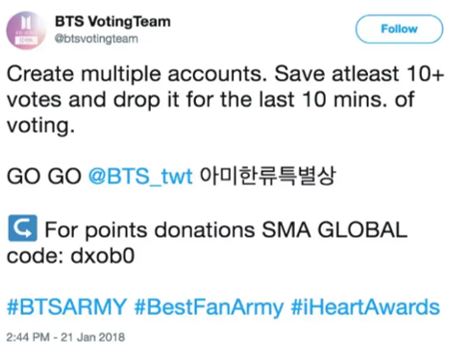 K-Pop in Politics
K-Pop communities are involved in political affairs in ways comparable to that of activist cyber groups such as Anonymous. An article in Forbes in 2020 that compared the K-Pop community to Anonymous shows that the current K-Pop community demonstrates fewer classic elements of cyberattack than Anonymous. However, a number of shared characteristics are evident, such as activism, decentralized organization, and the ability to channel the group toward risk in the digital space.
In 2019, protests broke out in Chile against President Piñera's regime. During the protests the government used technology to analyze social media discourse and found that the K-Pop community had called for protests. A group of young people affiliated with the K-Pop community were reportedly responsible for five million tweets over the course of a week and were highly influential in the protests. The report also found that 20 percent of the discussion about the protests originated outside Chile, and K-Pop identification intersected with external participation in this discussion.
In 2020 protests erupted in the United States after George Floyd was killed by a police officer, as part of the Black Lives Matter (BLM) movement. The protests were backed by the K-Pop community in three instances that illustrate the nature of activity and its effectiveness. First, a fundraising campaign on social media to support BLM raised $1 million within 24 hours. Second, the Dallas police force launched an application called iWatch and invited the public to upload pictures and videos of violence by protesters in order to identify protesters and lawbreakers. In response, the K-Pop community uploaded a large number of videos and pictures of K-Pop bands (instead of protesters), causing the app to collapse and forcing its shutdown. Third, a counter-protest against BLM along the lines of "White Lives Matter" started on social media. K-Pop communities worked to shut down these hashtags by associating them with pictures and videos of K-Pop, thus reducing their exposure.
Former US President Donald Trump held a rally in Tulsa, Oklahoma (2020) as part of his election campaign and claimed that there was major demand for the event. The K-Pop community joined a campaign of young Americans on TikTok that called for buying tickets to the event and not attending, in order to leave the stands empty and embarrass the President. During the event, the stands stood empty, and Congresswoman Alexandria Ocasio-Cortez thanked K-Pop fans for their work.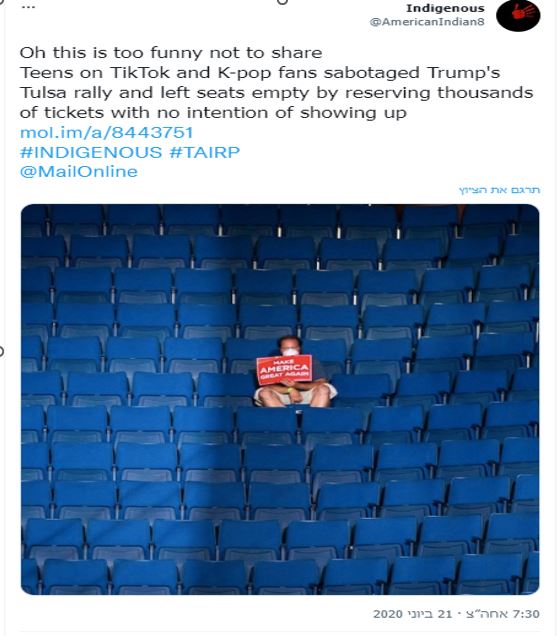 Modus Operandi of the K-Pop Community in Influence Campaigns
Fundraising: The K-Pop community solicits donations in different cases for various amounts relatively quickly, as part of promoting a specific aim or agenda.
Knowledge sharing: The community is a hub for sharing information in general and technological-operative information in particular. Community members share technological knowledge including detailed instructions about ways to bypass social media "community rules" (codes of conduct or conditions of use defined by the platforms themselves) or about technological limitations of digital platforms. For example, they share information about how to artificially inflate exposure statistics.
Hierarchy: The hierarchy is based on community leaders who have both many followers and cyber abilities or relative technological expertise, who are responsible for setting an agenda. Other community members echo their messages and share their content.
Nonauthentic users: The community makes use of nonauthentic users, bots or avatars.
Denial of service attacks (DDoS): Thanks to the ability to cause massive numbers of digital platform users to act in concert, digital systems can be brought to a level of overload and collapse, similar to DDoS attacks carried out by human users.
Use of hashtags as a tool for directing discourse: The K-Pop community seeks dominance in the discourse by way of campaigns that rely on hashtags, which are used as a tool for promoting messages, while suppressing the hashtags of rivals and reducing their distribution.
K-Pop during Operation Guardian of the Walls
During Operation Guardian of the Walls (May 2021), K-Pop community engaged in a cognitive campaign to promote pro-Palestinian messages, including the distribution of anti-Israel content. The campaign also included an attempt to harm social media companies.
Next-Dim identified and analyzed Twitter activity connected to Operation Guardian of the Walls. By using advanced analytic tools, unusual activity patterns were detected during the first days of the operation. Such unusual patterns and structures may attest to "inorganic" activity, indicating the possibility of an organized and timed campaign against Israel. The campaign had two aims:
Increasing exposure to pro-Palestinian messages
Massively reducing the ratings of social media in app stores with the aim of influencing their decisions.
At first, the campaign was spread by users identified as Palestinians, such as a user named Bashar, who claimed that social media companies are pro-Israel and therefore contribute to the suppression and blocking of the Palestinian narrative while promoting Israel's messages. As such, the campaign spread pro-Palestinian and anti-Israel content, while calling for help spreading and amplifying these messages from users across social media. The campaign even went so far as to call on users to lower the ratings of social platforms in app stores, claiming that these platforms are pro-Israel, in order to pressure them and influence their decisions.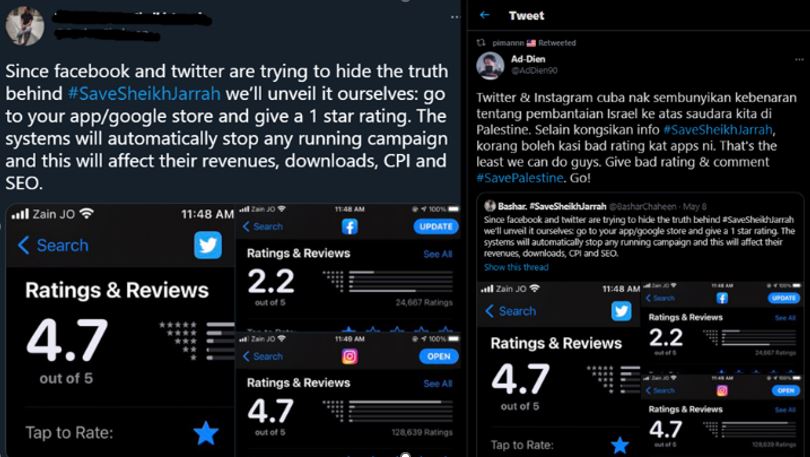 This campaign did not achieve the desired impact and the Palestinian call did not become very popular. However, a significant turning point came when the K-Pop community rallied to help the Palestinian campaign. This change took place when a Malaysian influencer (username Ad-Dien) who is identified with K-Pop shared the Palestinian campaign, leading to its broad distribution among many users affiliated with this community. They began amplifying the campaign and significantly increased its spread.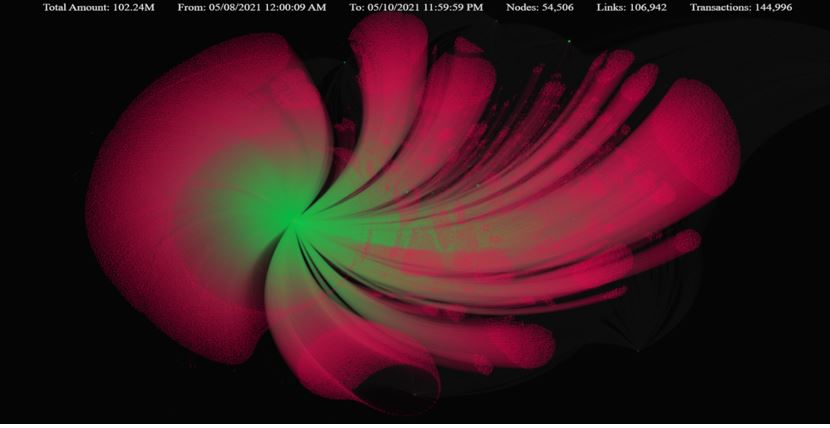 With the support of the K-Pop community, the anti-Israel campaign mushroomed and included hundreds of thousands of tweets against Israel every day, reaching tens of millions of users. The community's involvement in the campaign was especially blatant because seven out of the ten central accounts involved in mass distribution of the campaign's content were affiliated directly or indirectly with the K-Pop community. The noteworthy activity by these accounts was marked by the enormous volume of content and huge number of users. The pro-Palestinian content promoted by K-Pop community members was very different from the content that community members typically share.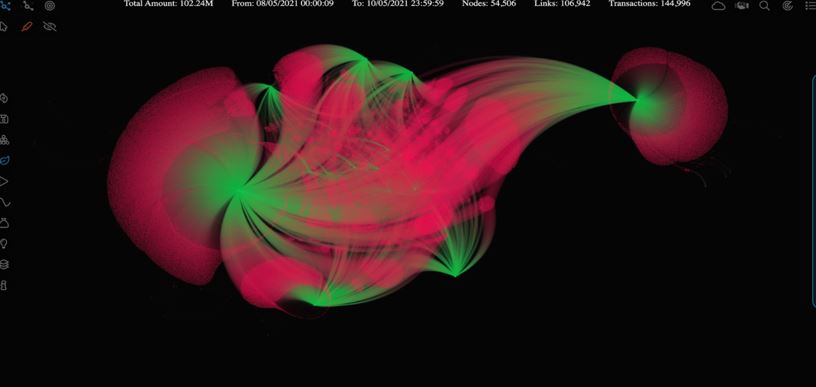 These messages were transmitted in an organized and methodical fashion by a number of users affiliated with the K-Pop community, who enlisted the rest of the community to amplify messages in the digital space, both within the community and more broadly across social media. The campaign published anti-Israel content and used visual means (graphic photos) aimed at causing shock and emotional responses. These messages were accompanied by hashtags that became very popular and contributed to campaign exposure among broad publics of Twitter users. For example, the community used the hashtags #SaveSheikhJarrah and #FreePalestine, which were among the most active and popular hashtags during the course of Operation Guardian of the Walls. K-Pop community members therefore played a decisive role in the distribution of pro-Palestinian content in a campaign that achieved an estimated reach of tens of millions of users exposed to its content.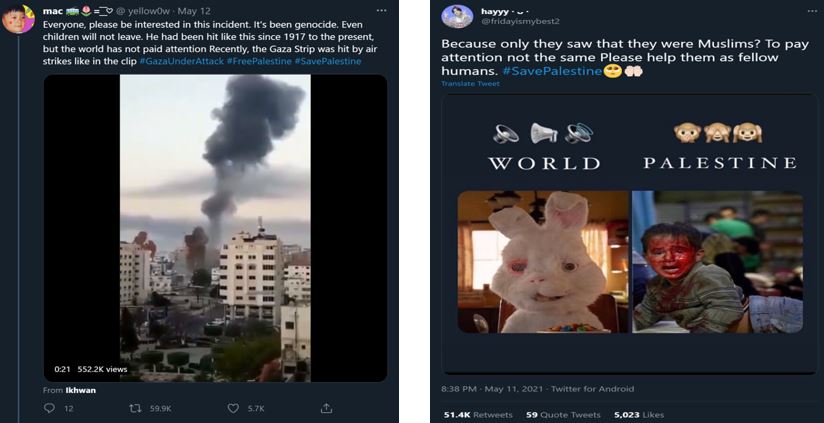 After the campaign calling for reducing ratings, Facebook's rating on the app store plunged from almost 5 (the highest rating) to 2.5 (a low rating). Because social media companies follow this statistic constantly from their SOC centers, and because its rating declined significantly, Facebook perceived this as a significant threat. In response, according to an item published by NBC News in the US in 2021, Facebook raised its cyber readiness level to severity 1 (severity 0 is the highest level and represents the system being shut down) as an expression of its understanding that significant moves were being made against the company. Likewise, when analyzing ratings of Facebook in app stores, a sharp increase of some 150 percent can be seen in the number of times that users rated Facebook 1 out of 5 during the course of Operation Guardian of the Walls in comparison to the preceding five months.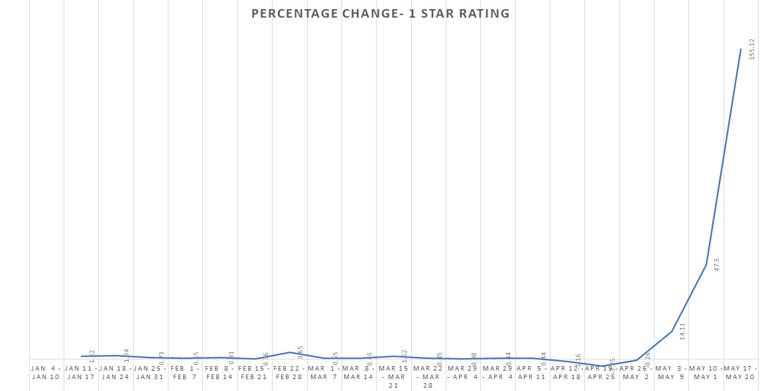 Research conducted by Next Dim shows that Ad-Dien had previously launched similar campaigns. In an interview to the Malaysian press he claimed that he had managed to "black out" an Israeli campaign, suppressed the hashtag #VisitIsrael that encourages tourism to Israel, and waged a campaign to link the Israeli hashtag to pictures of death and destruction in Gaza.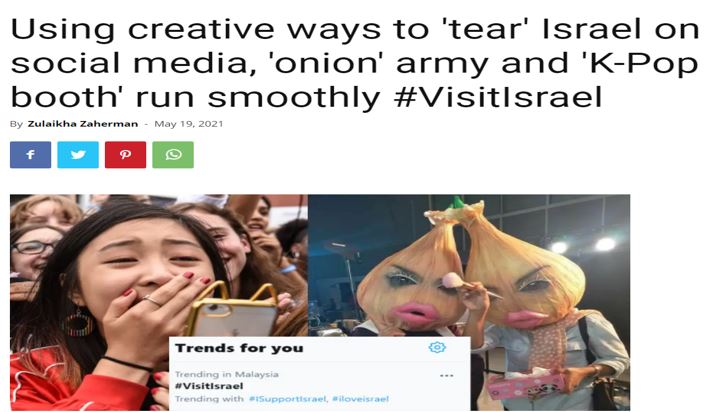 K-Pop on Influence Campaigns
On several levels that can be exploited by interested parties, the K-Pop community is especially attractive and effective for cognitive campaigns:
Number of users: tens of millions and maybe hundreds of millions of users from around the world. They are thus a significant force multiplier for any digital campaign.
Community member profile: politically aware young people who are motivated to enlist, based on a strong sense of communal belonging.
Dual identities: affiliation with the K-Pop community joins other identities such as ethnic, religious, or geographic. These constitute an opening for using the community to promote content that does not align with its declared aims, and allow it to be diverted toward politics on different issues and in different places around the world.
Activism: The communities usually conduct campaigns to promote K-Pop bands on social networks and thus are primed – consciously or unconsciously – to enlist in political and strategic campaigns.
Influence in the field: The impact of influence campaigns is clear, and demonstrates the ability to translate processes and behavior from the digital dimension to influence both in reality and in the digital-network dimension.
K-Pop communities may serve as a foundation for influence campaigns among extremely large numbers of social media users; enlisting them requires deep and long-term familiarity with the community, or in other words, understanding what messages are likely to resonate and what framing of an event will be effective at rallying the community.
The digital space enables the formation of groups such as the K-Pop community; such groups can be used by different parties to wage cognitive campaigns. Analysis of the K-Pop case illustrates first of all that this creates asymmetric conflict, in relation to exposure and speed of message transmission, and in terms of impact on physical and cognitive moves made by community members who choose to take part. Second, in contrast to other campaigns in which there are questions about how to measure and assess damage, in this case a concrete and measurable impact is clear – as demonstrated by cases where the community was used to carry out service shutdowns like DDoS attacks, or to cause economic harm to digital platforms like Facebook. Third, use of communities like the K-Pop community allows an attacker to disguise itself, while making it difficult for a defender to identify its enemy. It is thus important to be familiar with the modus operandi used by these campaigns, which requires flexibility of thought while adopting technological tools that assist in identifying a hostile party.
The case study underscores the need for deeper consideration of the variety of possible influence campaigns in the digital space. Communities with digital tribe characteristics, based on culture and especially pop culture, which play a psychological role, must be examined. It is also important to research the nature of this and similar communities and the reasons their members act in the framework of digital community belonging, as part of understanding in depth what happened and deriving the relevant implications for responding, as a basis for competing in the ongoing cognitive campaign about Israel.