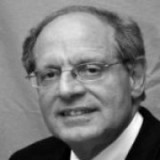 Charles Jacobs, EdD
Boston, USA
(2013 - Present)
Charles Jacobs is a real estate developer. Starting in 1979 he began to purchase single and multi- family properties and condos near colleges in Somerville, Cambridge and Boston. He currently owns, finances, develops and manages a growing collection of these properties.
Jacobs' self-declared mission is "breaking the silence" about Islamic extremism and unmasking its American practitioners and enablers, many of them centered in Boston. He currently heads Americans for Peace and Tolerance, an interfaith group he founded in 2008.
Throughout the following decade 90's, he pursued a career as an international management consultant, working as a publicist, advertising campaign promoter, and speech writer for several organizations and became a member of public relations firm and speakers' bureau Benador Associates. Benador Associates is a public relations firm that promotes conservative writers and speakers dealing with U.S. foreign policy in the Middle East.
He's been widely published, including in The New York Times, The Boston Globe, The Jerusalem Post, The New Yorker, The Wall Street Journal, and the Encyclopedia Britannica. He has appeared on local and national television and radio, including NBC, CBS, NPR, CNN and PBS. He currently writes a column for the Boston Jewish Advocate.
Jacobs has appeared on CBS's This Morning, ABC's World News Tonight, and National Public Radio's Talk of the Nation. In 2007, he was named by the Forward newspaper as one of America's 50 top Jewish leaders.
In 1988, Jacobs co-founded with Andrea Levin, the Boston branch of CAMERA – Committee for Accuracy in Middle East Reporting in America — which evolved into the organization's national office. Today CAMERA is the preeminent Middle East media watchdog that responds to media bias against Israel in the United States.
Charles Jacobs has been active in the fight against modern day slavery. In July of 1994, he co- authored The New York Times article that broke the silence about slavery in Sudan and North Africa.