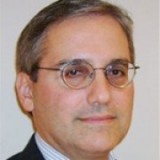 William A. Jacobson is Clinical Professor of Law and Director of the Securities Law Clinic at Cornell Law School in Ithaca, New York.
He is a 1981 graduate of Hamilton College and a 1984 graduate of Harvard Law School.
At Harvard he was Senior Editor of the *Harvard International Law Journal* and Director of Litigation for the Harvard Prison Legal Assistance Project.
Prior to joining the Cornell law faculty in 2007, Professor Jacobson had a highly successful civil litigation and arbitration practice in Providence, Rhode Island, concentrating in investment, employment, and business disputes in the securities industry, including many high profile cases reported in leading newspapers and magazines.Professor Jacobson frequently is quoted in national media on issues related to investment fraud and investor protection.
Professor Jacobson also is the founder and publisher of two popular websites, Legal Insurrection and College Insurrection, which receive well over 1 million page views per month.
In March 2014, Professor Jacobson was named Blogger of the Year by the National Bloggers Club, an independent group of right-of-center bloggers which had its annual awards ceremony in Washington, D.C..
Professor Jacobson has covered the Boycott, Divest and Sanction movement for years, and is at the forefront of opposing the academic boycott of Israel.
Professor Jacobson's work against the academic boycott has been cited at major publications such as The Jerusalem Post, The Times of Israel, Fox News, Forbes, National Review, Inside Higher Ed, Commentary Magazine, and throughout the blogosphere.
Among other things, through Legal Insurrection Professor Jacobson was instrumental in obtaining rejections of the American Studies Association academic boycott by over 250 University Presidents, and has filed a challenge to the American Studies Association's tax exempt status.
In May 2014, Professor Jacobson challenged 39 Vassar College professors who signed a pro-boycott letter to a debate. Not one accepted.