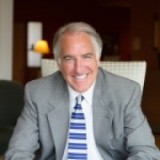 Richard L. Cravatts, PhD
Boston, USA
(2011 - Present)
0Richard Cravatts has taught advertising, integrated marketing communications, consumer behavior, opinion writing, magazine publishing, editing, public relations, technical writing, account planning, entrepreneurial marketing, and e-commerce strategy at Simmons College, Boston University, Babson College, Tufts University, UMass/ Boston, Suffolk University, Wentworth Institute, Emerson College, Northeastern University, and Emmanuel College.
For over 26 years Cravatts was publisher of the Boston Classical Network, a firm which created playbills to enhance the marketing of the region's major performing arts organizations, including the American Repertory Theatre, Huntington Theatre Company, Celebrity Series of Boston, Handel & Haydn Society, and Boston Lyric Opera. He was the founding editor of Metrowest Magazine and Wellesley Weston Magazine, and associate publisher and editor in chief of Orlando's Best and the Greater Boston Restaurant & Wine Review. He was also the art director and travel editor of Palm Beach Illustrated, as well as the Boston dining correspondent for East/West Network, Inc., publishers of in-flight magazines for the nation's leading airlines.
From 1976-78, Dr. Cravatts was the first director of publications at the Kennedy School of Government at Harvard University at a time when the School was undergoing dramatic growth and in the midst of a significant capital campaign, and was the founding editor of the School's magazine and portfolio of marketing publications; he also later served in a similar capacity as the first director of public relations at Harvard's School of Public Health.
Dr. Cravatts has published over 350 articles, op-ed pieces, columns, and chapters in books on campus anti-Semitism, campus free speech, terrorism, Constitutional law, Middle East politics, real estate, and social policy, and is the author of the book, Genocidal Liberalism: The University's War Against Israel & Jews. He is also a frequent guest on radio programs and lectures nationally on the topic of higher education and the Middle East.
In addition to being an SPME board member and chair of its Greater Boston chapter,  Cravatts is a board member of both The Journal for the Study of Antisemitism and the Investigative Taskforce on Campus Anti-Semitism, and an Academic Advisory Board member of the Louis D. Brandeis Center for Human Rights Under Law.