Ralf R. Schumann, MD, PhD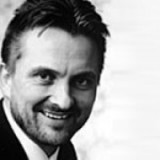 Ralf R. Schumann, MD, PhD
Charité-Universitätsmedizin Berlin, Germany
(2011 - Present)
Ralf Schumann is a physician and professor of medicine at the famous "Charité", the joint Medical Faculty of both Humboldt-University and Freie Universität, Berlin, Germany. He is specialized in Infectious Diseases and Medical Microbiology and is head of a research unit focusing on Immunology and Genetics. He is a founding member and current president of the German chapter of SPME and has recently organized a speakers series called "Berlin Middle East Talks" right in the center of the German capital.
He received his academic training at the Universities of Hamburg and Freiburg, Germany, and spent a 3 1/2 year postdoctoral fellowship at the Scripps Research Institute in La Jolla, CA, USA. Dr. Schumann published more than 150 research papers and received several academic awards. He currently holds a tenure full professorship at the Charité and is engaged in teaching an innovative reformed curriculum of Medicine in Berlin. He has started several scientific collaborations with Israel, and has visited the country more than 20 times. In 2005 he spent a full year as sabbatical at the Hadassah Medical Center in Jerusalem, Israel, and lived there with his family including three children at that time.
The reason for founding SPME-Germany was that anti-Israel views in Europe and calls for boycotts are currently very virulent and even increasing. Joining the SPME network and working among the academic field is a highly important task in order return to a fair and unbiased view of the current situation. SPME-Germany has published many press releases and open letters i.e. protesting against current German and European politics towards Israel, but also on cultural and academic issues. A recent focus of SPME-Germany is an analysis of how the Middle East conflict is described in textbooks used officially in public schools. The sobering results of incorrect and one-sided views influencing young children early against Israel have been discussed in panel discussions and recent publications. Among the board of directors Dr. Schumann´s interest is to include the European perspective, and to expand SPME´s activity also into other European countries.