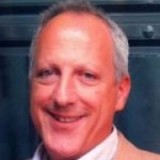 Occupation: Advisor to Minister Natan Sharansky, (author of The Case for Democracy and Israel's minister for Jerusalem and Diaspora Affairs until May 2005); former high-tech executive and business consultant.
Background: Grew up in San Francisco; made Aliya in 1984 with wife Katie (Wagerman) from London. 7 years public sector work in education, including 3 years as director of Students For Israel, a Jerusalem seminar center training visiting students in advocacy skills for their return to campuses abroad in the early 90s. 12 years in business, mostly high-tech, including various executive management positions and consulting work for public and private Israeli companies, including ECI Telecom, Aladdin, Lannet, Bank HaPoalim, Pfizer, AudioCodes, and others. Former managing director of the G3 Associates business consulting firm in Jerusalem.
BA in psychology from UC Berkeley, MA in international relations from Hebrew University, MSc in business management from Boston/Ben Gurion Universities. Published various articles in Jerusalem Post, Washington Jewish Week, SF Northern California Jewish Bulletin and other publications.
Policy advisor to minister Natan Sharansky since mid-1990s; member of executive staff of Sharansky's Yisrael B'Aliya party in recent years; most recently served as a senior member of minister Sharansky's staff in the prime minister's office, responsible for contacts with Palestinian and other Arab democracy activists as well as for relations with 'next generation' Jewish leaders and coordinging support for Jewish students and faculty at universities around the world.
Topics:
Democracy and Human Rights in the Middle East: Natan Sharansky and a "process" for real "peace" for the region
The New Anti-Semitism:A "3D" approach to anti-Israel attitudes
Religious Zionism in Israel vs. Modern Orthodoxy in the Western world:A unified theory of Judaism
GeoPolitics of the Middle East
A Jewish State? An answer and a prescription for Yoram Hazony's analysis of the anti-Jewish nature of the Israeli "branja" (established leadership).
"Middle Israel" – Is there a moderate center in Israel? (or, The Saga of a Fanatic Moderate) -A presentation of the consensus in Israel
The View From Here – An American Immigrant's Perspective
Crossing the Chasm in Israel – What divides us, what unites us as Israelis
An Israeli Nokia? Israel as a global high-tech center: what's missing, what's needed.