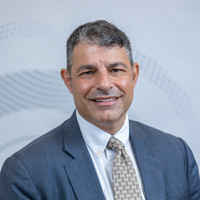 A Professor at Bar Ilan University's Faculty of Law and at the University of San Diego School of Law, Avi Bell is among the world's leading scholars of property and intellectual property law, international law, and economic analysis of law, He has published influential articles in each of these areas, as well as constitutional law and legal philosophy, in top legal journals such as Yale Law Journal, Stanford Law Review and Columbia Law Review. Prof. Bell recently  completed his term as President of the Israel Law and Economics Association.
Prof. Bell has also served as a Visiting Fellow in the Project on the Foundations of Private Law at Harvard Law School, a Visiting Professor at the law schools of Fordham University and the University of Connecticut, and as Director of the Global Law Forum at the Jerusalem Center for Public Affairs. Bell currently serves as a Senior Fellow at the Kohelet Policy Forum and as Dean of the summer program Law, Governance and the Foundations of Democracy in International Perspective, hosted by the Israel Law and Liberty Forum.
Prior to entering academia, Prof. Bell clerked for Justice Mishael Cheshin of the Supreme Court of Israel, and for the administrative law department of Israel's State's Attorney, and he worked as an attorney for an Israeli commission on the legal rights of persons with disabilities.