Israel is inextricably linked with the past, present and future of the Jewish people. Despite its profound centrality and importance to Jewish life, Israel remains a deeply divisive topic for American Jewry and beyond . Even as Israel is redefining its place in the Middle East through peace and normalization agreements, we continue to see fraying relations with North American communities.
Our speakers today will offer ideas on how to tackle these challenges.
Speakers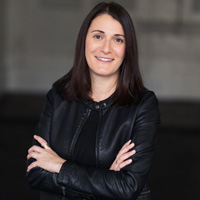 Aviva Klompas is the Co-Founder & Innovator Adventurer at Boundless. Prior to co-founding Boundless, Aviva served as the Associate Vice President, Israel and Global Jewish Citizenship at Combined Jewish Philanthropies (CJP) in Boston. Aviva also served as a senior policy advisor in the Ontario Government, where she supported efforts to resettle Syrian refugees across Ontario and as director of speechwriting for Israel's Permanent Mission to the United Nations in New York. Aviva's work has appeared in the pages of the New York Times, Wall Street Journal, Foreign Policy, Jerusalem Post, and other international publications. She is also the author of Speaking for Israel, a memoir about her time as speechwriter at the United Nations.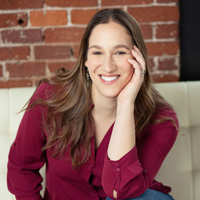 Dr. Rachel Fish is Co-Founder & Scholar Warrior at Boundless. Prior to co-founding Boundless, Rachel was the executive director of the Foundation to Combat Anti-Semitism. Rachel also served as Senior Advisor and Resident Scholar at the Paul E. Singer Foundation in New York City and Executive Director of the Schusterman Center for Israel Studies at Brandeis University. In her role at Brandeis, she trained the next generation of academics in the field of Israel Studies. Rachel has served on the faculty at Brandeis University, Harvard University, UMass Amherst; has written articles for several publications in the mainstream press and academic journals; and co-edited the book Essential Israel: Essays for the 21st Century. She is a frequent speaker in various Jewish community forums and beyond.